Body Shop - Collision Center Baltimore
When an Accident Happens...
Choose Bob Bell Nissan of Baltimore's Body Shop to Get Your Vehicle Expertly Repaired
Getting into an accident is stressful enough. Our Bob Bell Collision Center is a Certified Assured Performance body shop. We make getting back on the road as easy as it can be for you. From handling insurance claims and estimates to the actual repair of the vehicle, we want to make sure your experience with us is positive and nothing short of stress-free.
Bob Bell Nissan Collision Center, Assured Performance Network Certification
We passed a rigorous certification process that ensures the safe and proper repair of vehicles. Less than 5% are certified across the country, and we're one of them!
The Assured Performance Certification was developed to establish a distinction for shops that have the right tools, equipment, training and facilities to ensure the proper fit, finish, durability, safety, and value of today's automobiles after a repair.
Dealership Info
Mon - Fri

9:00 AM - 8:00 PM




Sat

9:00 AM - 6:00 PM




Sun

Closed
Mon - Fri

7:00 AM - 5:00 PM




Sat

8:00 AM - 4:00 PM




Sun

Closed
Mon - Fri

7:00 AM - 7:00 PM




Sat

8:00 AM - 4:00 PM




Sun

Closed
Mon - Fri

7:00 AM - 7:00 PM




Sat

8:00 AM - 4:00 PM




Sun

Closed
Mon - Fri

8:00 AM - 5:30 PM




Sat - Sun

Closed
Nissan Certified Collision Repair Network
Your vehicle is in good hands and will be repaired using the appropriate parts, tools, and equipment.
Did you know towing your Nissan is FREE when you choose to repair with us! Call Nissan at 800-647-7261 for FREE Towing!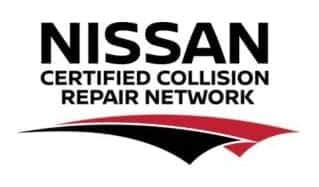 Ford Certified Collision Care, National Body Shop Network and Certified Aluminum Repair
We are a Ford Certified Collision Care center that meets or exceeds manufacturer standards with regards to equipment, tools, training and customer service.
We are a recognized Ford National Body Shop Network and a Certified Aluminum Repair Capable shop, able to repair all Ford Vehicles manufactured with Aluminum, High Strength Steel and other metal or Alloy. This certification is essential to ensure fit, finish, safety and durability of your repaired vehicle.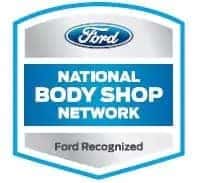 Hyundai Recognized Collision Repair Center
Certification designed to ensure that your Hyundai will be repaired properly and safely to all manufacturer specifications. We are a recognized Hyundai Collision Repair Center.

GM Customer Care & Aftersales and Genuine Repair Provider
Certified by Assured Performance Network for meeting or exceeding manufacturer requirements according to the manufacturer. We are also acknowledged by General Motors Customer Care & Aftersales for our commitment to using Genuine GM Parts to properly repair vehicles.
At Bob Bell Nissan, our standard is excellence!
Our certified technicians, mechanics and master painters have the skills necessary to get your car as good as new in no time flat and we are committed to fixing your vehicle the right way the first time.
Our collision repair shop is backed by years of innovation, experience and commitment to safety. When it comes to superior collision repair and exemplary automotive refinishing, you can count on Bob Bell Nissan Collision Center. All work on Nissan vehicles is performed using Genuine Nissan parts, but we also service all makes and models.
Our services go beyond repairs! If you're looking for unique paint work or need a custom accessory installed, Bob Bell Nissan is the place to go. All Insurance Companies Welcome.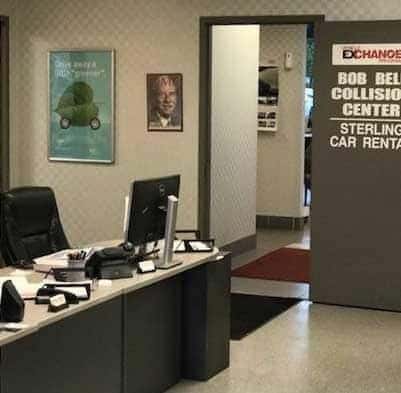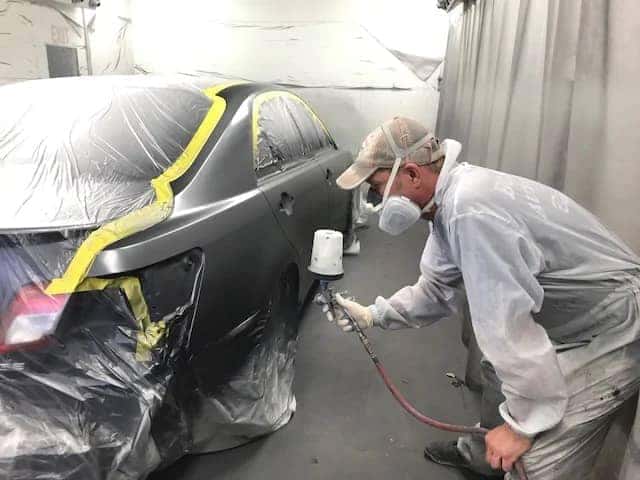 Body Shop
We work with all insurance companies and our technicians are I-CAR and ASE certified.
24-hour tow service
24-hour key drop-off
Affordable on-site car rentals
State-of-the-art sonar measuring system
Expert paint-matching system
Lifetime guarantee on all paint work and repairs for as long as you own your vehicle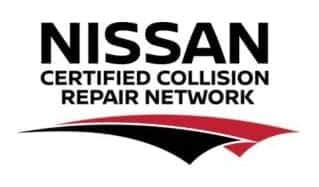 Detail
Our dedicated detailing staff will wash, vacuum, wipe, and dress your vehicle. If you prefer a complete detail, we can provide you with a quote and arrange this through a subsidiary. Your satisfaction is our priority.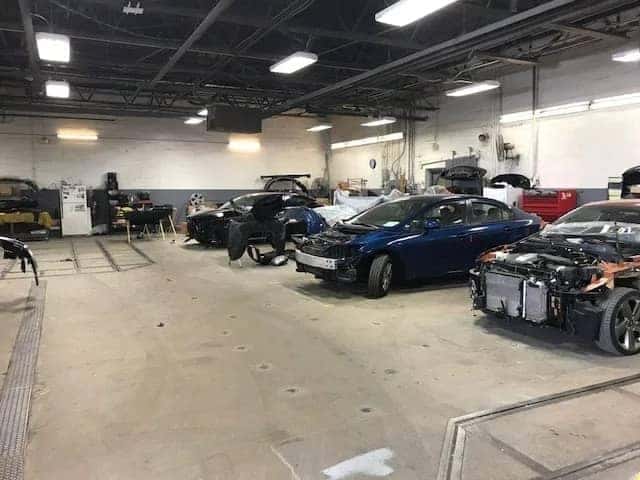 Estimating
Estimating the damage to your vehicle is one of the first experiences you will have with Bob Bell Collision Center. We will ensure a thorough inspection of the damaged areas for an accurate estimate; this will help with an efficient and timely repair. We then work with you and your insurance company to ensure top-quality repair. At Bob Bell Nissan Collision Center, keeping our clients happy is no accident - it is our responsibility.
Rental Cars
For your convenience and savings, we offer low-cost, current model rental cars on-site, we are ready to help you! Learn More...
Schedule An Appointment
To schedule an appointment or request a free estimate, click on the link above and fill out the form or give us a call at 410-288-2500. Feel free to email our Body Shop Manager, Sandra Kersey, at [email protected]